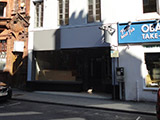 118 George Street, Oban
Acquired in April 2014
Ground floor shop unit plus rear stores, first floor 3 bed flat and garden ground.
Planning Consent received for change of use of shop unit to Class 3 restaurant. Class 2 offices and Class 1 retail.
Planning Permission received for conversion of rear store to two residential units.
Works to split shop unit from rear stores and convert stores into residential units underway. Completion Summer 2014.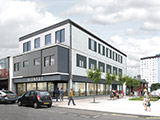 98 High Street, Lochee, Dundee
Acquired in September 2014

Ground floor shop unit expending to 2,200sqft overlooking new car park.

Planning Permission obtained for change of use to Class 3 restaurant, Class 2 office and Class 1 retail.

Planning Permission obtained to split shop unit into two units.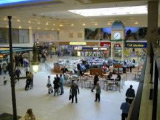 Stretford Mall, Stretford, Manchester.
Acquired for £46m in June 2002
Sold: £79m Dec 2006
Leasehold interest from Trafford Metropolitan Borough Council.
360,000sq.ft shopping centre plus 1,050 car spaces.
97 units including Tesco and Somerfield supermarkets.
Rent roll of c.£3.6m.
Settlement of over 20 rent reviews increasing Zone A rentals by over 20%.
Extensive rebranding and marketing undertaken.
Planning permission obtained for a 15,000 sq ft extension and partial redevelopment of the market hall.
New stair and lift access to upper mall formed.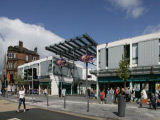 The Artizan Centre, Dumbarton
Purchased: £14.4m Sep 2004
Sold: £17.8m Aug 2006
125,000sq.ft shopping centre.
29 units with tenants including New Look, Peacocks, and Kwik Save.
Worked with Council on Town Centre Retail Strategy.
Introduced service charge regime.
Refurbished 10,000sq.ft of first floor offices.
Signage and urban realm schemes prepared.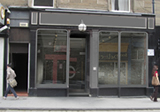 42 Union Street, Dundee
Acquired in 2013
Planning Consent received in January 2013 for alterations to the shop front and for Change of Use to Class 3 Restaurant,
Class 2 Offices and Class 1 retail.
Unit let to local operator at rent of £20,000pa.
Investment sold November 2013

Cadzow Place, Edinburgh
Acquired in May 2010
Refurbished shop unit and split off basement.
Ground Floor Shop unit let in November 2011 on long lease. Rent £15,000pa.
To be sold in 2014

Penicuik Shopping Centre, Penicuik
Purchased: £9.2m Jun 2000
Sold £11.2m Jun 2003
Leasehold interest from East Dunbartonshire Council.
78,249sq.ft shopping centre plus 200 car spaces.
20 retail units, Tesco supermarket, food court and kiosk units.
Rent of c.£1m pa.
New food court opened at first floor.
Plans prepared for extension to adjoining Regent Gardens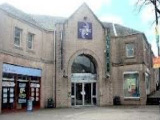 The Regent Centre, Kirkintilloch
Purchased: £3.2m Jun 1999
Sold: £5.5m Jun 2003
Leasehold interest from Midlothian Council.
48,110sq.ft shopping centre plus 141 car spaces.
15 retail units and Safeway supermarket.
Rent of c.£450,000pa
Planning permission obtained to create 2 additional retail units.
Leasehold Interest and additional land acquired from Midlothian Council.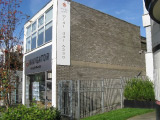 Great Western Road, Glasgow
Acquired in 2009 for £150,000.
Let to Class 2 operator, Fostering Solutions Ltd for 10 years (TBO Yr 5) at rent of £17,500pa.
Investment Return - 11% approx.
Current Value - £180,000. NIY 9.5%.
Gilmore Place, Edinburgh
Purchased in 2009
Scheme worked up for conversion to 2 No. residential units.
Sold in 2010